We offer a complete hands-on approach ensuring your project comes to life as hassle free as possible.
WELCOME TO
M
/
s
K
E
N
G
E
C
O
N
S
T
R
U
C
T
I
O
N
S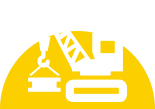 NO JOB TOO BIG. NO JOB TOO SMALL
Trust is just one of the things we build well
M/s Kenge Construction Co., firm registered under society registration And having its office at ESS- Sector Itanagar is a fast growing company dealing with infrastructure development, roads, bridges and buildings. The company with humble beginnings of supplying office stationeries and material has long since outgrown its formative day. Since its organization in 1995/2008 as a class II/III firm and contractor, this has gone from working on his own to running a company with Hundreds of Engineers in various Civil, Electrical, Mechanical and Architects and Hundreds of full time employs.
Explore Our Recent Projects
M/s Kenge construction can now boast of being the leading civil construction company in Arunachal Pradesh especially in buildings, roads and bridges.
Tomo Riba Institute Of Medical Sciences
Koloriang Health Facility
Naharlagun Health Facility